Our Vision, 'Inspiring a love for lifelong learning'.
Ashford Park is committed to the safeguarding and wellbeing of all children and adults.
Our APPS vision is to 'Inspire a love for lifelong learning' through our aims of 'Achieving Potential Producing Success' (APPS).
Our shared mission is to develop well-rounded, confident and responsible individuals who aspire to achieve their full potential. We will do this by providing consistently high quality teaching in a welcoming, happy, safe and supportive learning environment in which everyone is equal and all achievements are celebrated.
We welcome your feedback through e. mail: parents@ashford-park.surrey.sch.uk, or via a written response in the comments box in the reception area. THANK YOU.
Strategic School Improvement Plan priorities 2020-2023:
Priority 1: Outcomes for all learners
To know our community. To listen to the needs of our community so that we can provide learning opportunities that will make a difference for all pupils inclusive of ethnicity, gender and socio-economic background.
To improve pupil outcomes with a particular focus on: pupils working within the greater depth standard; increased progress of prior low attainers so that they are working in line with their peers; SEND provision is a high priority to enable all children to meet their potential and to be able to fully access the broad and rich curriculum provided for all pupils; disadvantaged pupils working at least in line with their peers (this includes PP, looked after, adopted from care, those with involvement with social care).
To enable learners to deepen their understanding by improving vocabulary and language acquisition.
To consistently implement and teach phonic provision and early reading skills to enable all children to access the national curriculum for successful lifelong learning.
Priority 2: Aspirational learners
To develop resilient, confident, independent and creative learners.
To enable all pupils to feel a sense of belonging, are proud of who they are and are confident and eager to work with peers from other ethnicities, cultures and with different needs and beliefs.
To ensure that high standards of provision for PP and SEND pupils are maintained and that achievement gaps are minimised.
To encourage all stakeholders to place a high value on education.
Priority 3: Leadership and Management
For school leaders to promote an ethos of equity, diversity and inclusion for all staff, pupils and community.
To develop leadership and building capacity in order to meet the growing needs of our recently expanded school.
To ensure succession planning enables the development of middle leaders who can confidently articulate the pedagogy that drives the delivery of their subject.
To ensure that the curriculum offer demonstrates a clear progression of knowledge and skills over time responsive to on-going pupil need and evidenced in pupil outcomes and experiences.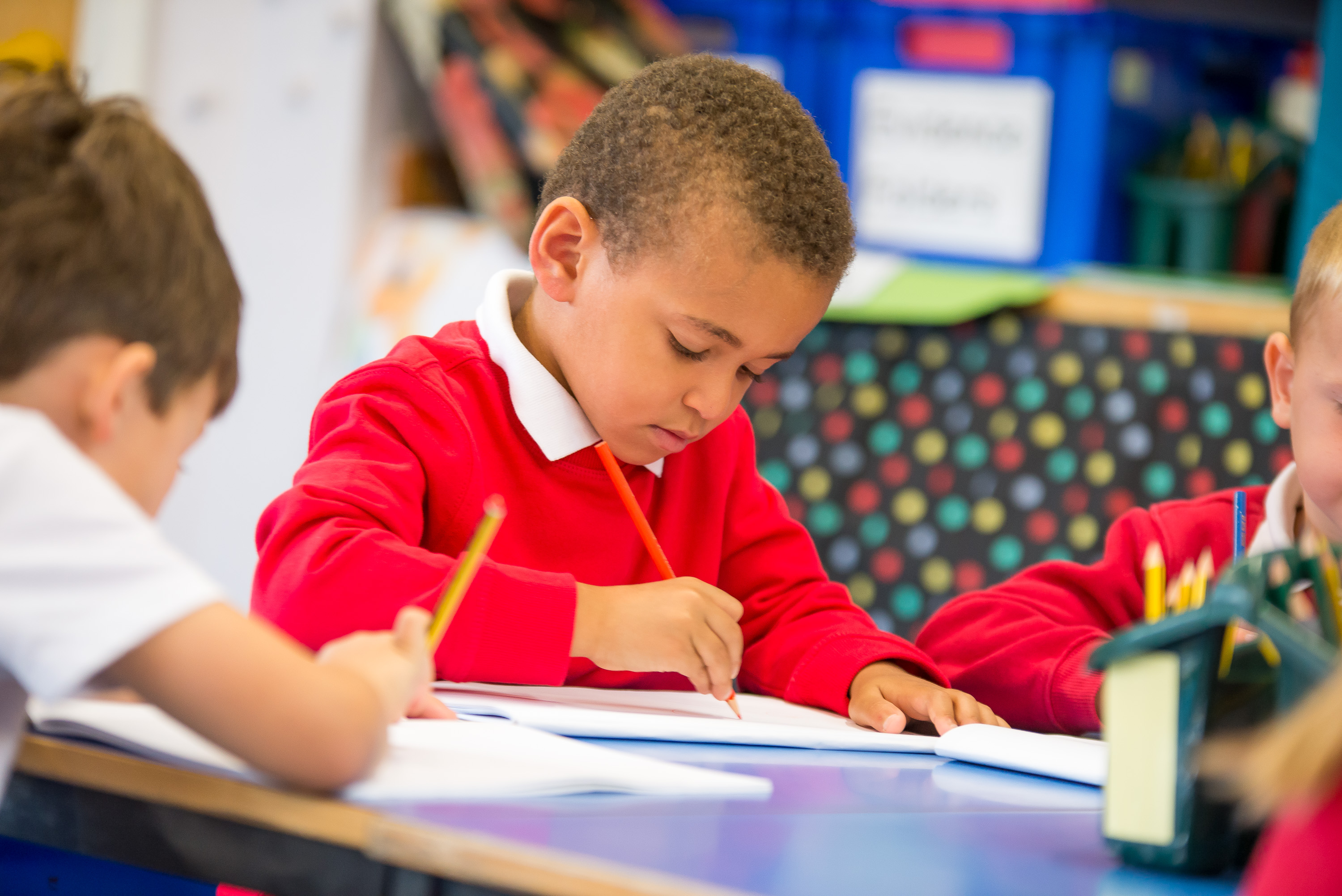 Our VALUES and MORAL PURPOSE at Ashford Park Primary School
At APPS, the children have designed a VALUES tree, which we collectively own and demonstrate in our everyday experiences for inspiring a love for lifelong learning through achieving potential and producing success.
Our values are:
Belonging
Compassion
Challenge
Resilience
Aspiration
Peace
We regularly work in collaboration with our local Spelthorne and Runnymede schools. In an attempt to be our very best, we use these opportunities to learn and help others to learn in effective, supportive and challenging partnerships. Together, we strive to:
1. Make a difference to the lives of 'all' of our local pupils;
2. Commit to reducing the gap between high and low attainment within our school and the community of local schools;
3. Enhance the working and learning conditions of our teachers and support staff so that growth, commitment, engagement, and the constant enhancement opportunities of leadership is fostered throughout.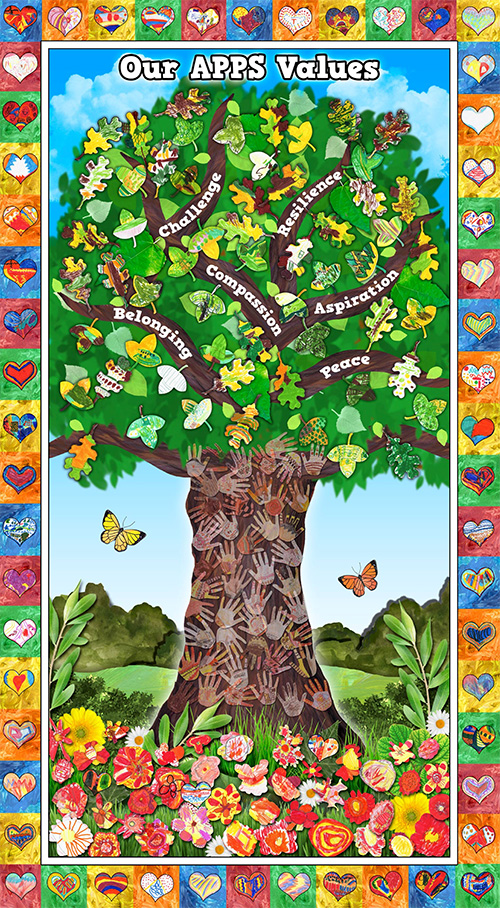 | | APPS Core Value | Subsequent values | Jigsaw Topic |
| --- | --- | --- | --- |
| Autumn 1 | BELONGING | Sharing, unity, friendship, equality | Being me in my world |
| Autumn 2 | PEACE | Hope, love, faith | Celebrating difference |
| Spring 1 | ASPIRATION | Excellence, confidence | Dreams and goals |
| Spring 2 | COMPASSION | Respect, care, empathy | Healthy me |
| Summer 1 | RESILIENCE | Endurance, self-belief, persistence | Relationships |
| Summer 2 | CHALLENGE | Perseverance, determination | Changing me |