Enrichment Activities
Click on the image below to view a larger version/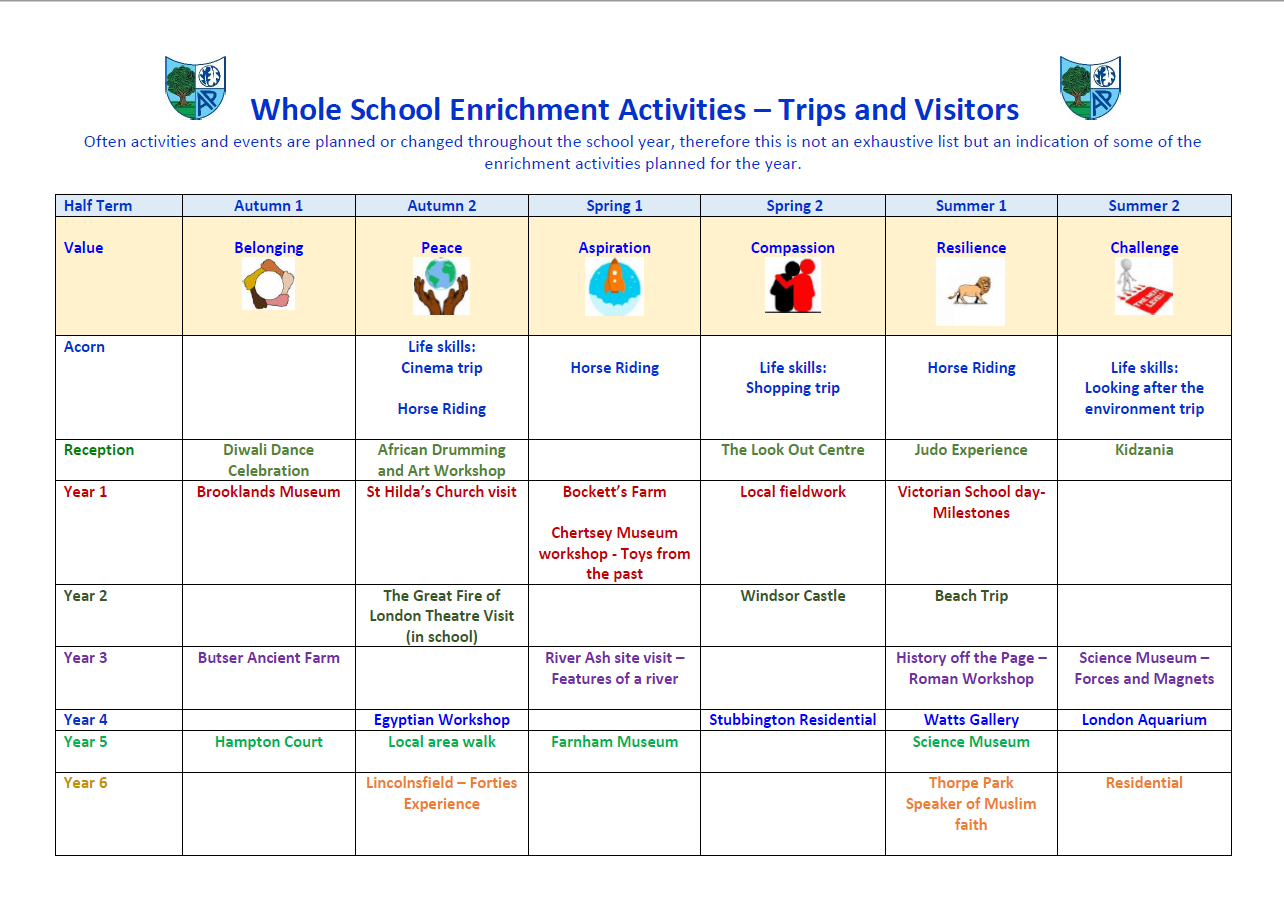 Egyptian workshop
Year 4 had a fantastic day with Mr Egypt.
Mr Egypt is an Egyptologist and lives in Luxor for most of the year, when he is in England he tours schools to bring learning to life.
As part of the day, children were able to hold REAL artefacts that he has personally discovered in Egypt and told us what they would have been used for.
The children also became 'code breakers' when they spent some time looking at Hieroglyphics and Egyptians Maths.
To finish the day, children spent some time turning each other into 'mummies' but don't worry - they all came home with their brains intact and not pulled out of their noses!
We have been using our learning in our history lessons, looking at the importance of the River Nile.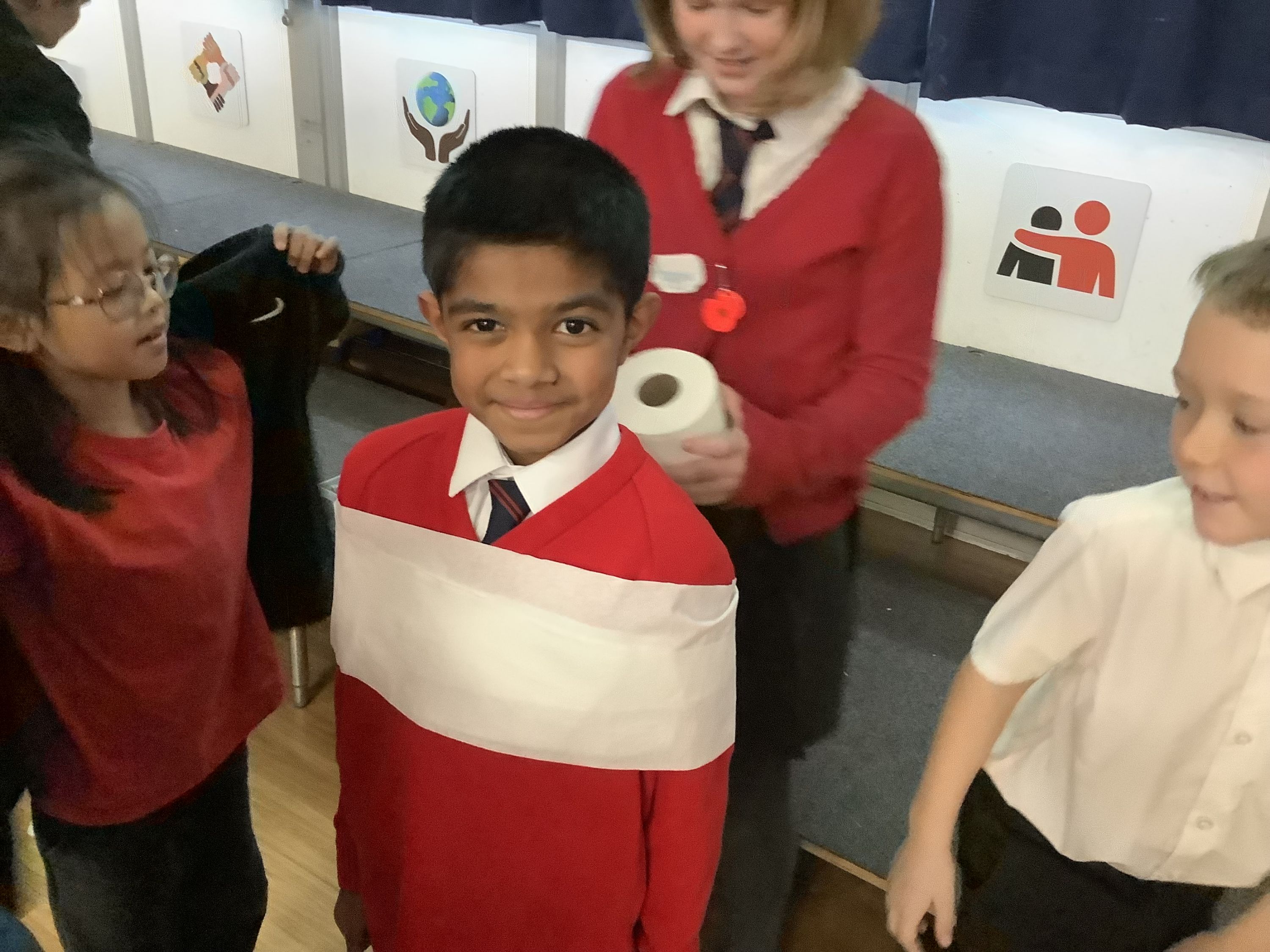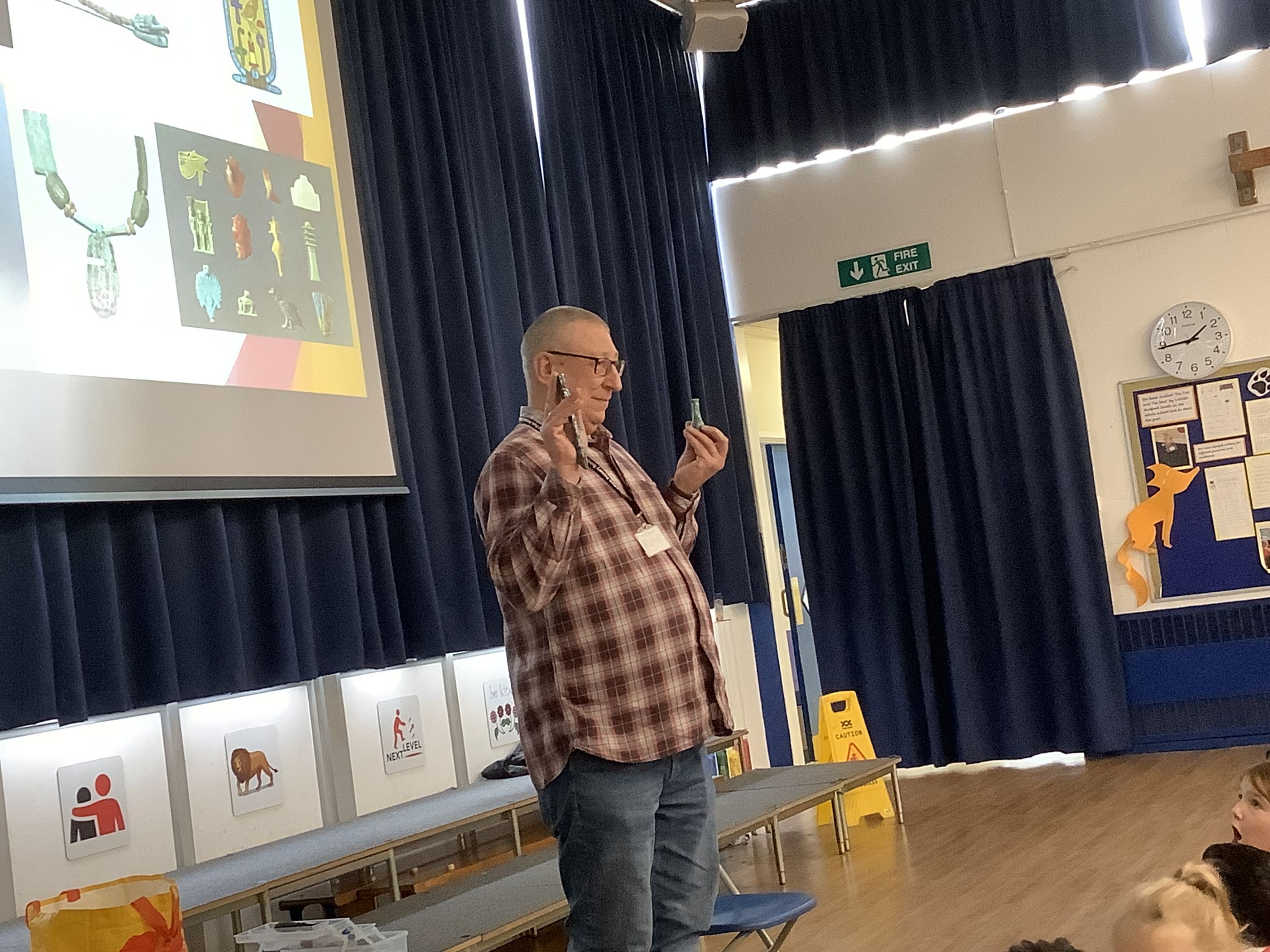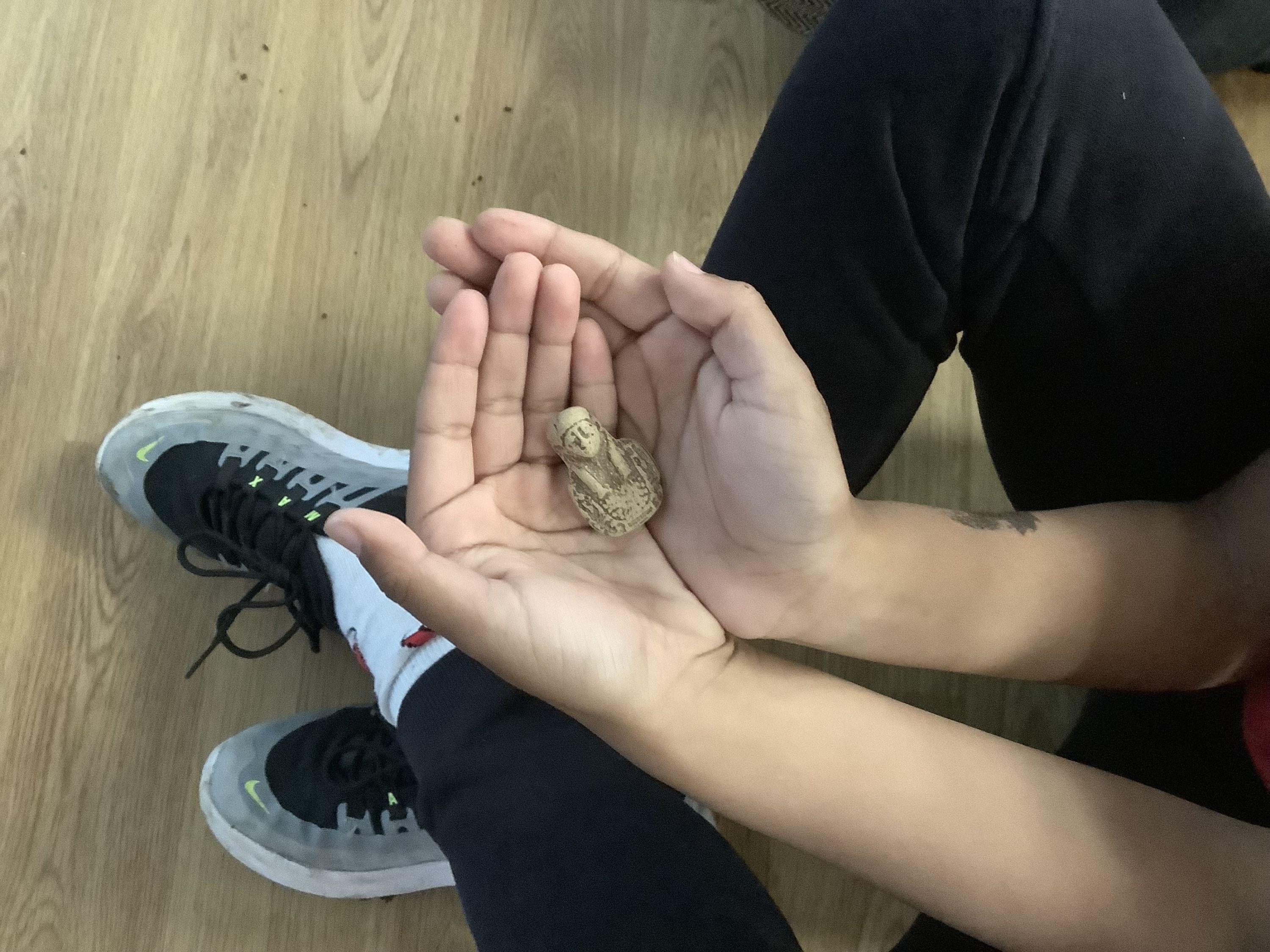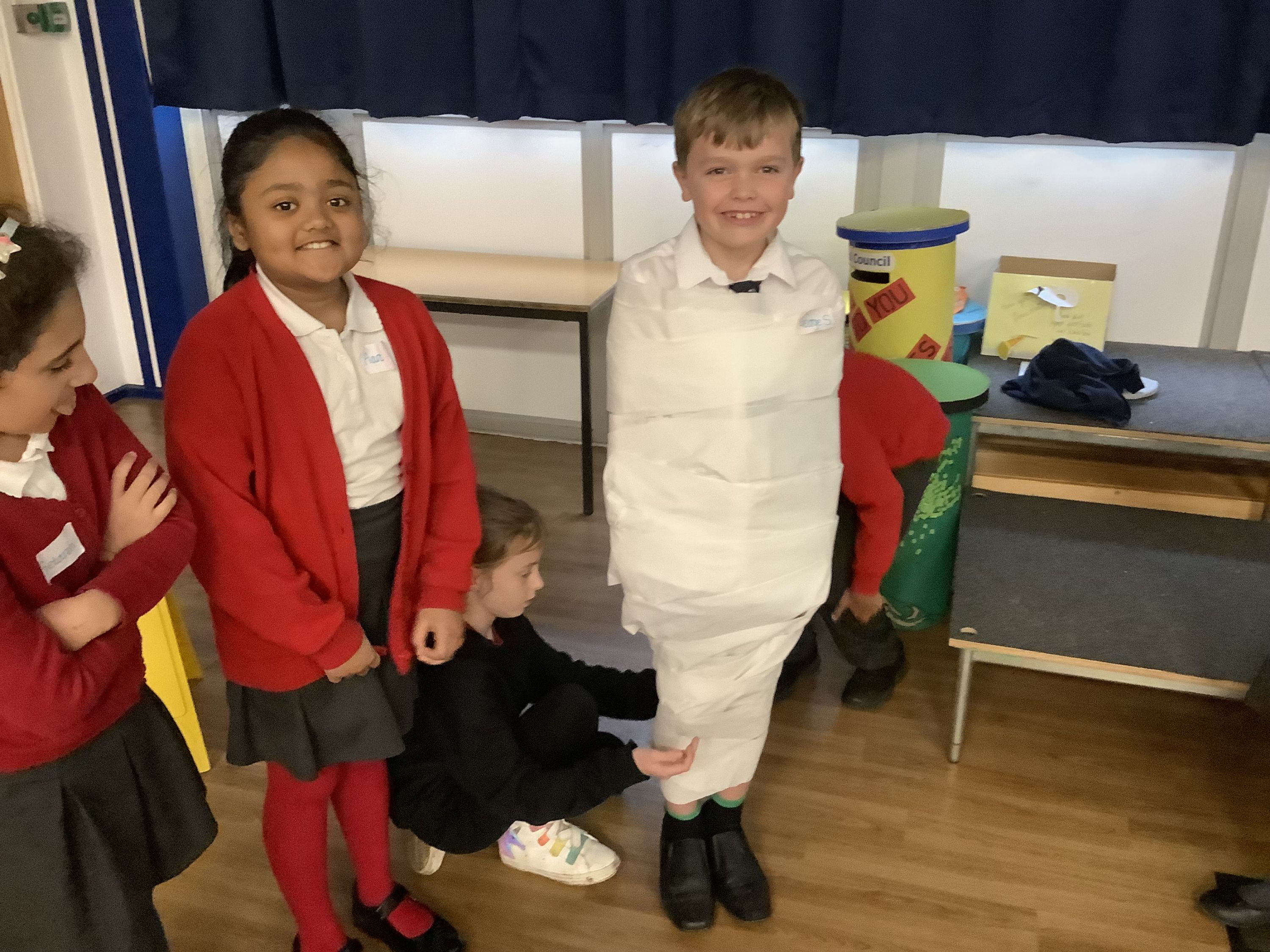 Salvation Army Visit
During RE lessons, Year 5 have been learning all about how many Christians support their community around Christmas time. On Monday, Mrs Hall and Mrs Miller, along with six Ashford Park superstar helpers, spent the morning at the Salvation Army sorting toy donations for children within our local community. It was lots of fun to be involved with. Chloe said, 'It means a lot to me to be able to have helped everyone have a lovely Christmas this year.' Shay said, 'It was nice to pack presents for others and know I am doing a kind thing for someone else.'